BAGGY Jogger
New colour alert (Dusty Orange)
The perfect sweatpants just landed! Everyone is talking about it! Meet our BAGGY Jogger pants, slouchy and oversized for the ultimate athleisure look with a relaxed fit and perfect for creating elevated, casual outfits! Throw them on with some sneakers for more sporty-cool look and sexy stilettos during dressier moments.
DM or message us to pre-order your size.
Size Chart
Perfect joggers
So swag n the fit good for big tights like me :) I wear XL, I sized up as what miss Ika recommended because I wanna make it look oversized. But I hv in L too, just nice as well:)
Hi Norz! Thank you so much for taking the time to leave us feedback. Glad to hear that you love your item:)
LOVE the Comfort!
These are so comfortable! I absolutely love the fit and it's extremely versatile, even for more voluptuous individuals. I can wear them for sports/even for work. I have all four colours now. You will definitely not regret buying it!
Thank you for taking the time to write a review. So glad to know that you are very happy about all your your Baggy Joggers. another colour to collect coming soon:)
IN LOVE with BAGGY joggers
Im a curvy girl and the fit of these joggers were flattering at any angle! Super comfy and had no worries on any wardrobe mishaps doing stretch & mobility, handstands, acros or rocking it out dancing! Its has passed the middle splits test! 😍 Im all crazy about the high waisted feature, and goes with any look you want to go for. I could not help myself and purchased all the colours available!
Thank you so much for the amazing review. This Baggy Joggers really designed to enhance women shape even if its in an oversized silhouette. High waist is a must! New colour is going soon :)
Comfy Joggers!
These joggers are the comfiest I've ever come across. I love how the material is even in this humid Singapore, it doesn't feel hot. I could even sleep in it! I'm getting all the colours!
YOU LOOK STUNNING and SO STYLISH slaying BAGGY and your Hijab. Thank you so much for the amazing review. YAY to more colours:)
Jogger convert!
This jogger has converted me! The material is very comfortable and soft. It's baggy yet shapely. I've tried other joggers that made me look like I was walking in a sag bag 🤣!
This jogger is TOPS! I ❤️ it!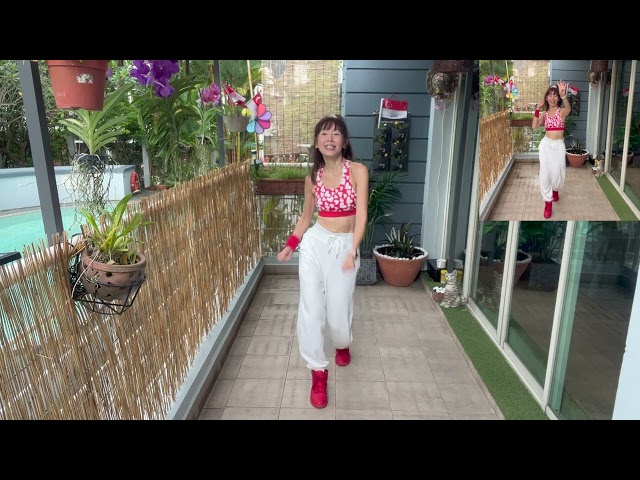 WOW LOVE YOUR VIDEO! thank you for the amazing review and video! You look really good in these pants. Material is very important! some sweatpants out there are not meant for our humid weather, but this, yes! Thank you!!!!